Ladies Lunch Bunch
Connect Group

Tulsa Area Restaurants
Hosted by: Pastor Cristin Hamman
Email: cristinh@rivergatetulsa.org
 One Thursday a Month at 11:30 AM
If you enjoy eating ethnic cuisine but hate to do it alone, then come join us once a month, we go global with our taste buds, trying the likes of Indian, Mexican, Greek, Japanese, Thai and more at various restaurants in the Tulsa area. Where authentic food combines with authentic conversation, you'll find RGC ladies connecting over lunch!
To stay informed & join the fun conversation for the next Lunch Bunch, send a Facebook friend request to Pastor "Cristin Budd Hamman" and let her know you want to join the "Lunch Bunch Connect Group" page.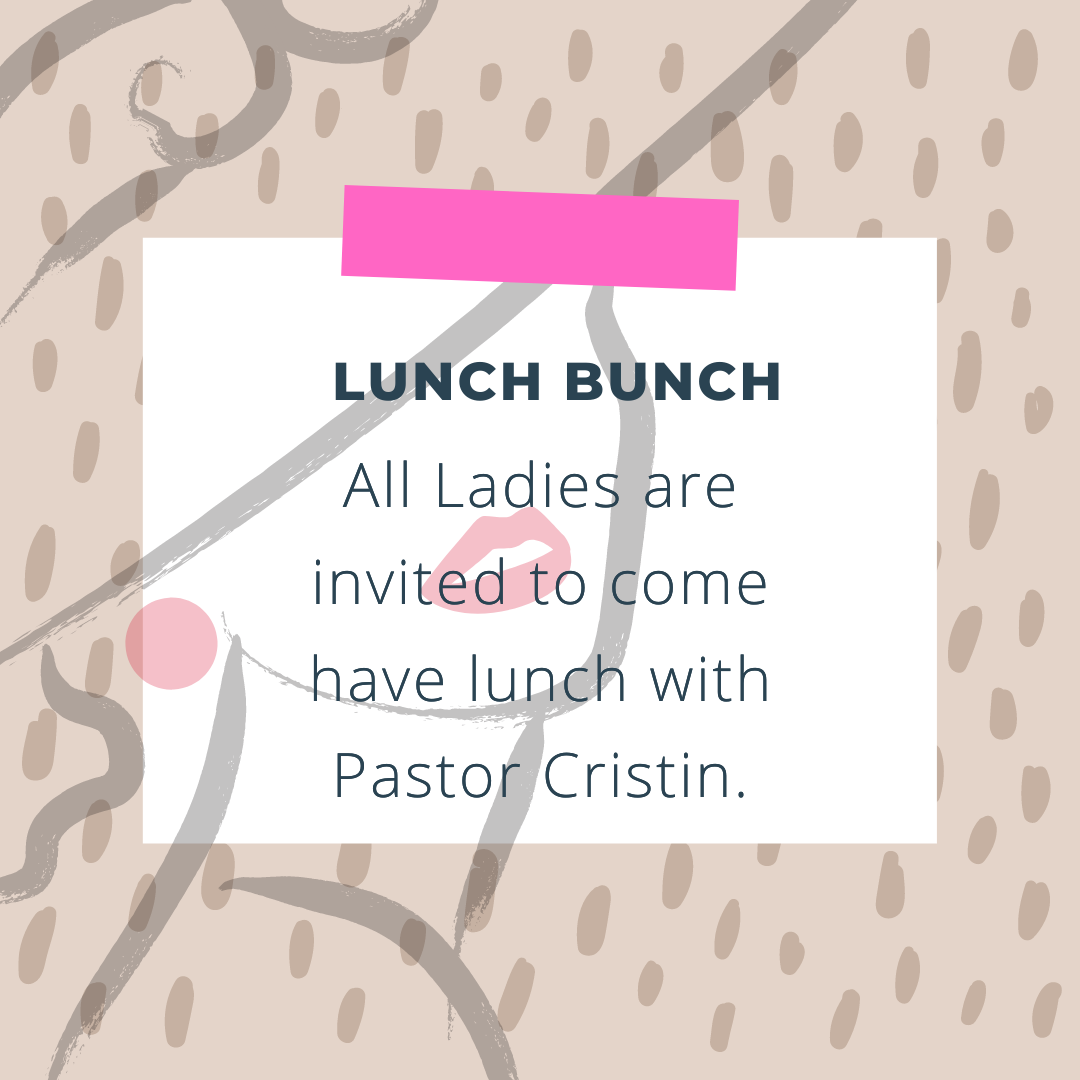 Lunch Bunch
🌼All Ladies are invited to come and have lunch with Pastor Cristin🌼
August Location: Napa Flats
Date: August, 19th, 2021
Time: 11:30am
Please invite a friend and RSVP your attendance to cristinh@rivergatetulsa.org or 918/492-5511×39.
➡️For more info on our monthly lunches, please contact Pastor Cristin to be included in the private Facebook group.