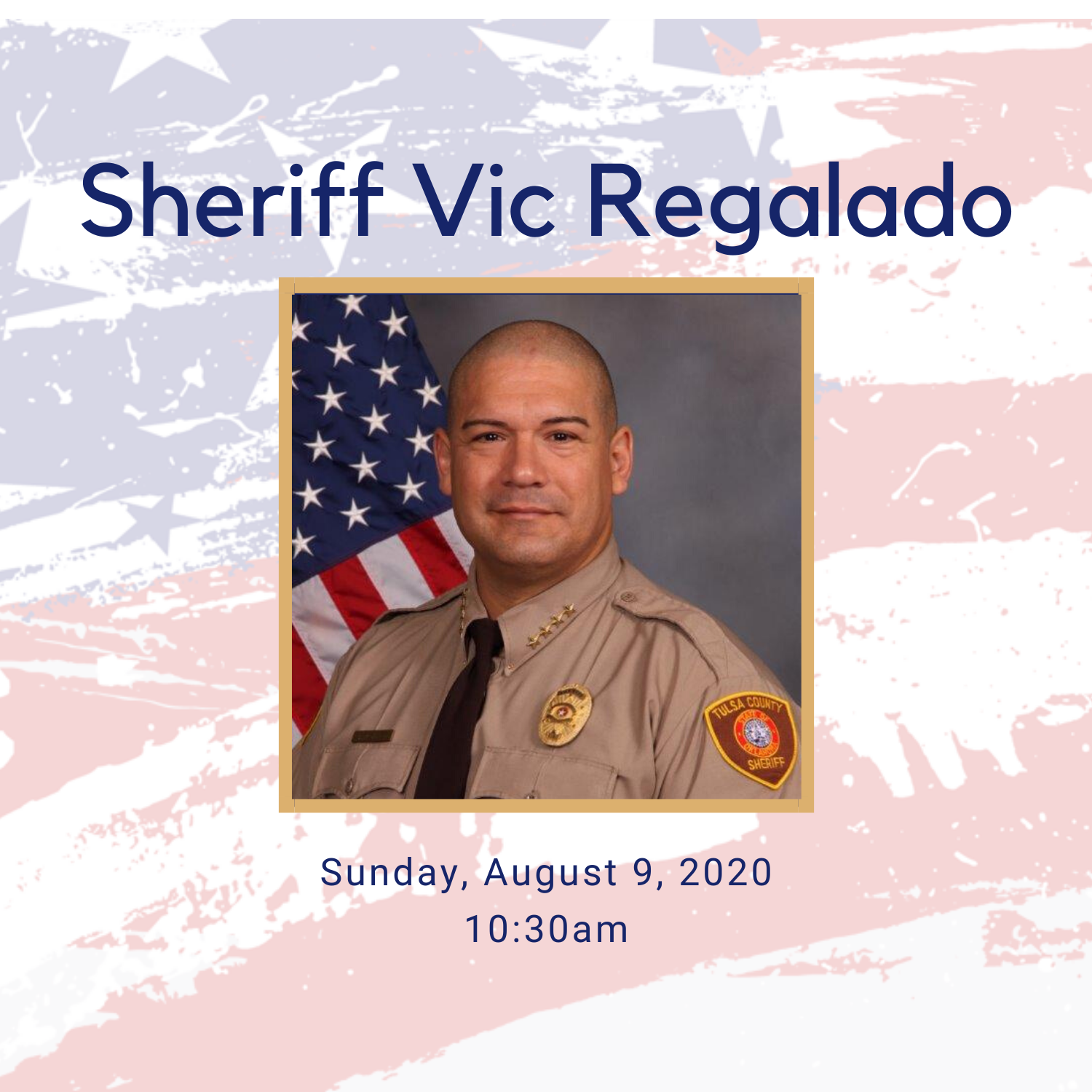 Sheriff Vic Regalado
Sunday, August 9, 2020
10:30am
Sheriff Vic Regalado started his Law Enforcement career with the Tulsa Police Department in 1994 as a Patrol Officer working in what was then called the Northside Division. Regalado continued his 23-year career with the Tulsa Police Department working a variety of assignments to include the Organized Gang Unit, Fugitive Warrants Unit and ten years as an investigator with the Homicide Unit where he was lead Detective in several high profile cases including the "Good Friday murders". Regalado was also a nine year member of the Tulsa Police Department's S.W.A.T. team.
Sheriff Regalado was also a Field Training Officer, Academy instructor and CLEET certified instructor. Regalado has provided instruction in Officer Involved Shooting investigations, Interviews and Interrogations, Street Gangs and Subcultures, and has served on Officer Involved Shooting review boards. Regalado is also a graduate of the Force Science institute certification course.
Sheriff Regalado has been the recipient of numerous letters of Commendation, the Tulsa Police Departments Life Saving award and Medal of Valor. Sheriff Regalado was also the recipient of the 2010 Insurance Professionals of Tulsa Officer of the year award.
Sheriff Regalado retired from the Tulsa Police Department as a Sergeant and Supervisor of the Tulsa Police Department's Organized Gang Unit.
Sheriff Regalado is a board member of the Resonance group and CASA (Court appointed Special Advocates) as well as a member of the advisory board of the Oklahoma Emergency Responders Assistance Program.
Sheriff Regalado was elected as the Sheriff of Tulsa County in 2016.
Since Election, Sheriff Regalado has been appointed to numerous boards within the community to include the Resonance Center for Women, The Dr. Martin Luther King Jr Commemoration Society, and Tulsa CASA, Inc.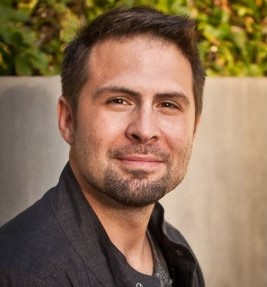 Jamie Galloway
Sunday, August 16, 2020
10:30 AM & 6:00 PM

Thursday, December 31, 2020
7:00 PM
Jamie Galloway carries a revival message that imparts a lifestyle of the supernatural. After receiving a powerful encounter with God, Jamie immediately began an incredible journey into the supernatural. During this time, God began using Jamie in some very unusual ways while giving him a love for the word of God, and a rich level of communion with Jesus.
Jamie has a broad ministry experience from planting churches to speaking at stadium events in Brazil. He is a sought after conference speaker and has authored several books including, Supernatural Revolution. Currently, Jamie is involved in various media projects that highlight the supernatural move of the Holy Spirit. He has been featured in the fast paced documentary, Holy Ghost demonstrating on the street Holy Spirit encounters accompanied by the message of the gospel.
Children's ministry will be provided during the services for ages 6 weeks old up through 12th grade.